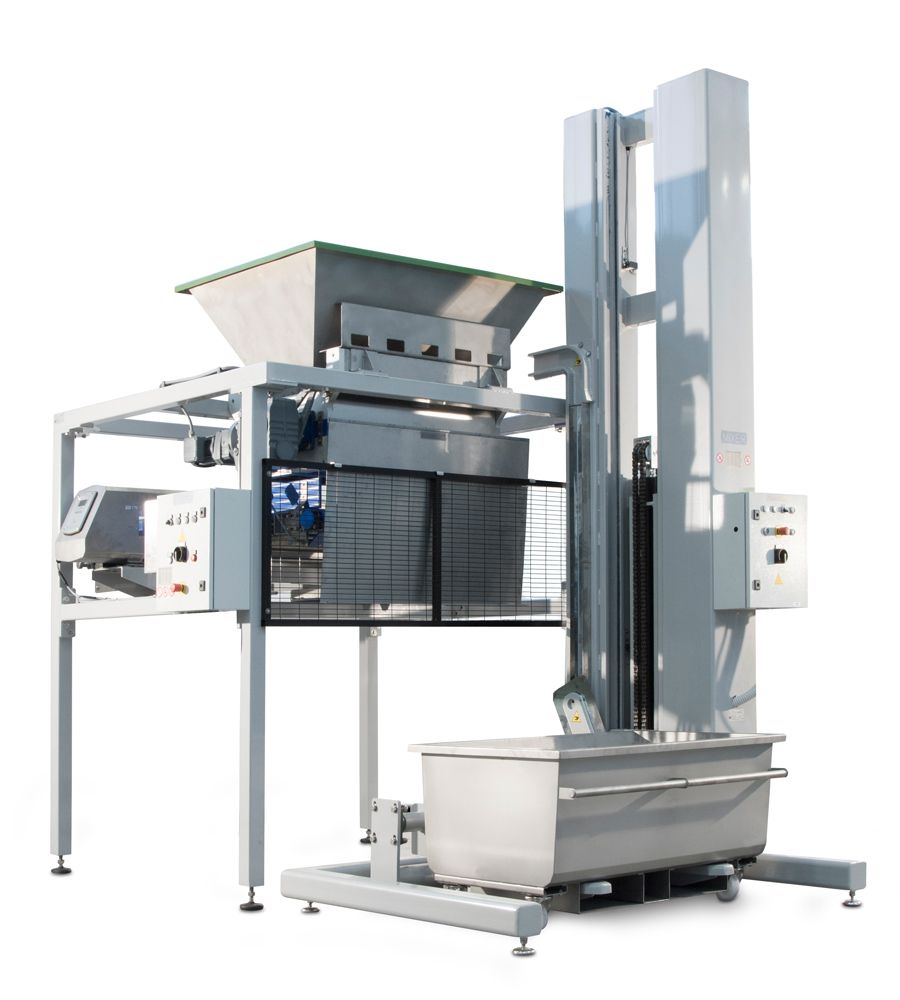 TCS – TCX – TCR
DOSING HOPPERS
SERIE TCS
Knife portionning hopper
SERIE TCX
Triangular double star portionning hopper
SERIE TCR
Doube roller portionning hopper
standard features

• Teflon-coated stainless steel knife dosing hopper (TCS) with knife movement via electrical actuator.
• Teflon-coated stainless steel triangular double star dosing hopper (TCX) with star rotation via gaermotor.
• Teflon-coated stainless steel double roller dosing hopper (TCR) with rollers rotation via two independent gearmotors.
• Photocell on the discharge point.
• Stainless steel hopper capacity: 250, 400 e 600 lt (TCS and TCX ; upon request for TCR)
• Painted steel support structure.
• Electric commands on watertight box fixed to the structure.
on request

• Photocell for dough control and for discharge consent from lifter.
• Support frame equipped with ladder and balcony for cleaning and inspection.
• Automatic hopper walls oiling device (not avaiable for TCR hopper).
• Wooden crate packaging.
For further information
contact us