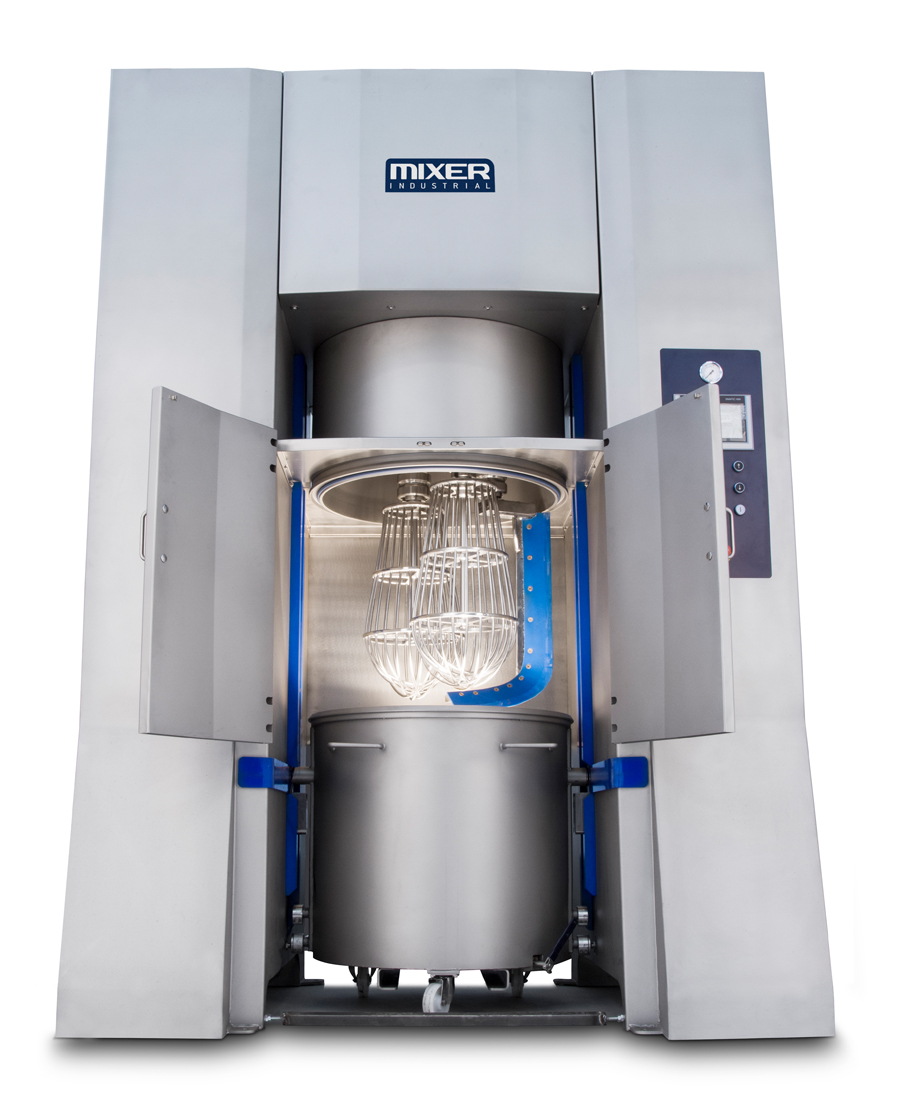 MR AVANT
DOUBLE TOOLS
PLANETARY MIXER
muffin

biscuit

creme

sponge

cake

gluten free
technical data

Model
MR 150
MR 280
MR 400
MR 600
MR 800
Bowl volume

lt

130
250
400
600
800
Motors power 1st /2nd speed

Kw

6,6
12,0
30,5
47,5
50,0
Net weight

kg

1300
2300
2900
4200
4350
I dati delle tabelle sono indicativi, la Mixer srl si riserva di modificarli senza preavviso.
standard features

• Planetary mixing machine.
• Kneading system with double tool and quick coupling scraper.
• S/S bridge structure & work chamber.
• Bowl on wheels with manual valve on the base.
• Programming via PLC and touch screen.
• Tool motor controlled by inverter for continuous variation of rotation speed.
• Machine supplied together with: components for pressurised operation with air filtration circuit – a bowl trolley – two optional working tools – a scraping device.
on request

• Double-walled bowl for hot or cold water circulation – manual quick coupling – safety valve max. pressure 0.5 bar max. temperature 45°C.
• Bowl thermal insulation.
• Automatic quick couplings for fluid circulation in interspaces (double-walled tanks).
• Automatic product discharge with automatic ball valve with pneumatic drive on bowl bottom.
• Additional tools.
• High pressure wash ring with motorized rotating heads.
• Temperature probe.
• Flanged circular inputs for introduction of raw materials into the mixing bell.
• Tools with independent speed.
• Mobile device to collect product under the tools (drip plate).
• Inspection port hole on bell with manually openable lid.
• System for bowl heating/cooling via circulation of steam or freezing water on the double wall.
• Valves for input of ingredients into bell.
• System for loading and weighing of solid/liquid materials.
• Inverter and PLC of different configuration or brand.
For further information
contact us