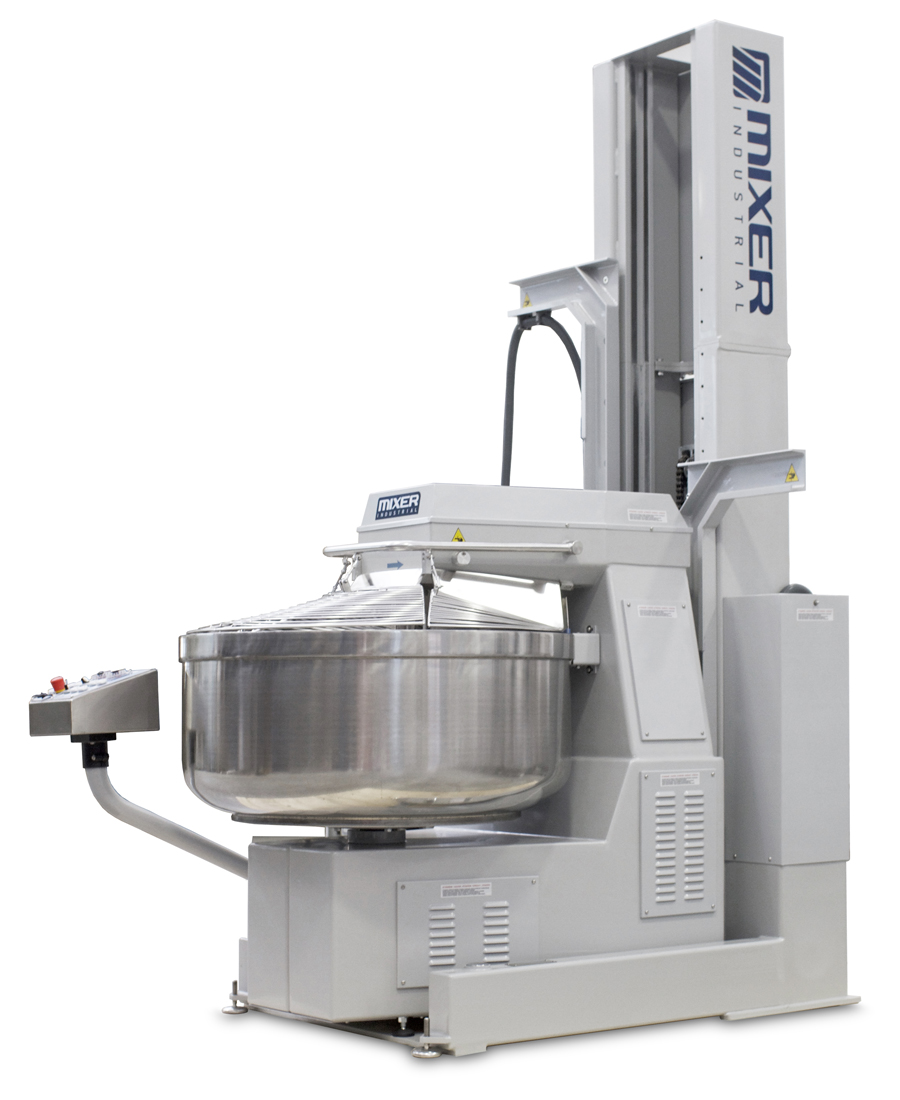 ASR
DUMPING SPIRAL MIXER
ON TWO SIDES

technical data

Model
ASR 200
ASR 250
ASR 300
Dough capacity (min./max) *

kg

10/200
15/250
20/300
Bowl volume

lt

285
380
470
Motors power 1st /2nd speed

Kw

4.6/7.4
7.1/12.1
7.1/12.1
Height from bowl edge

mm

F

1010
1040
1060
Total depth

mm

E

1710
1820
1920
Total width

mm

L

1150
1150
1150
Height

mm

G

2840
2840
2840
Net weight

kg

1580
1670
1720
*: capacity determined in view of % liquid/flour equal to 60.
All data are to be considered as nominal, MIXER srl reserves the right to make any changes to the product and/or technical specifications without notice.
standard features

• Painted steel structure.
• Possibility to dump the bowl on table (1,2 m approx.) or on divider (1.7 m approx.) on right and left (to specify together with premises height).
• Hydraulic lifting system.
• Stainless steel bowl, spiral tool, contrast column and security guard.
• Two independent motors with two-speed for spiral and bowl.
• Bowl's motion given by pulleys and V-belts.
• Bowl thrust rollers.
• Commands on mobile panels with two timers, setting of work time with automatic shift from 1st to 2nd speed.
• Selector to reverse bowl movement.
• Impulse buttons to rotate the bowl and remove product.
• Selector to activate second bowl speed.
• Right/Left dumping selector.
• Dumping control with hold-to-run buttons.
on request

• Special voltage/frequency 30/50/3 220/60/3 380/60/3.
• Wooden crate packaging.
For further information
contact us