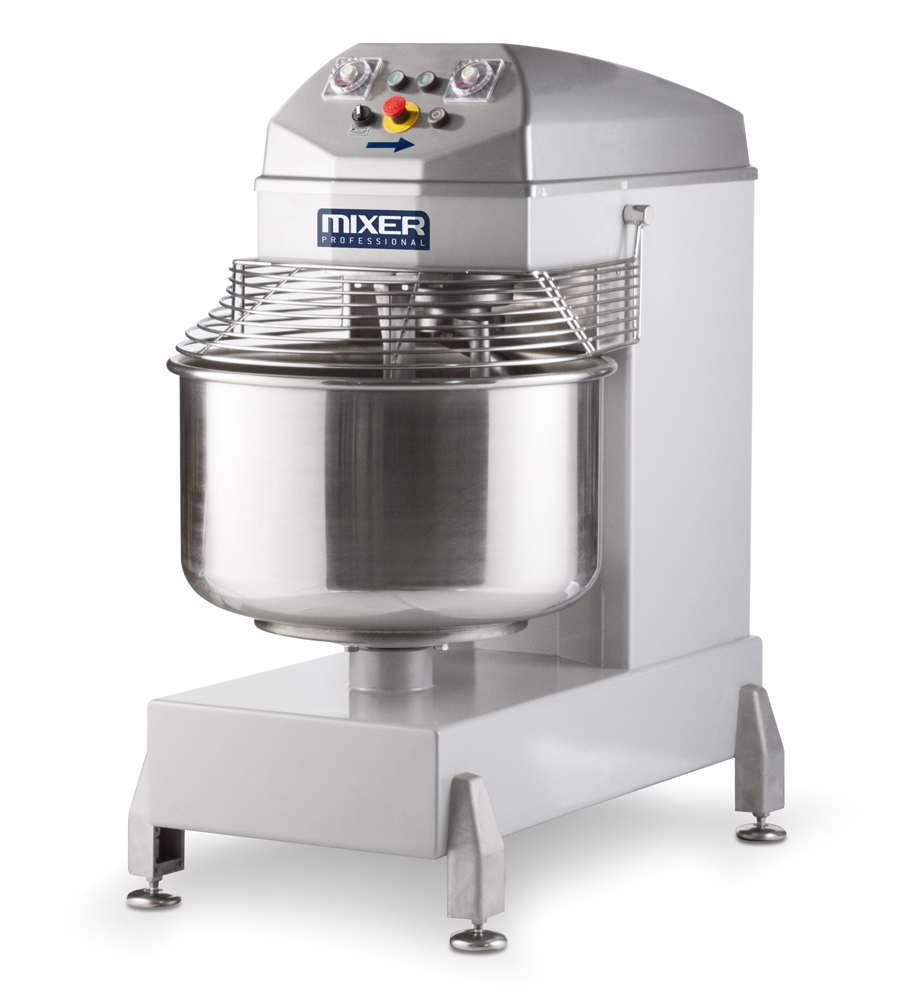 START EVO PLUS
SPIRAL MIXER
WITH FIXED BOWL
technical data

Model
START PLUS 35
START PLUS 50
START PLUS 60
START PLUS 80
Dough capacity (min./max) *

kg

8/35
8/50
15/60
15/80
Bowl volume

lt

50
75
100
120
Motors power 1st /2nd speed

Kw

1.05/1.85
1.05/1.85
2.5/3.3
2.5/3.3
Height from bowl edge

mm

A

680
710
780
790
Total depth

mm

P

875
945
1030
1100
Total width

mm

L

550
565
645
700
Height

mm

H

1100
1100
1250
1250
Net weight

kg

170
190
255
260
*: capacity based on the percentage of liquid/flour = 60%
All data are to be considered as nominal, MIXER srl reserves the right to make any changes to the product and/or technical specifications without notice.
standard features

• Painted steel rack raised from the ground on 4 adjustable feet.
• Bowl, spiral, contrast column and guard made of stainless steel.
• Two independent motors for spiral and bowl.
• Two-speed spiral motor, one- speed bowl motor.
• Selector to reverse bowl movement.
• Movement is transmitted by pulleys and V-belts.
• Bowl thrust roller.
• Frontal control with two timers.
• Setting of work time with automatic shift from 1st to 2nd speed.
on request

• Uprated tools speed (205rpm).
• Machine mounted on wheels (2 fixed rear wheels and 1 pivoting front wheel).
• Stainless steel bowl lid with airtight polyethylene rim.
• Special voltage/frequency: 230/50/3 220/60/3 380/60/3.
• Packaging in wooden crate.
For further information
contact us